Make your dream of Ireland a reality!
….with The Ireland Expert
Longing to visit Ireland?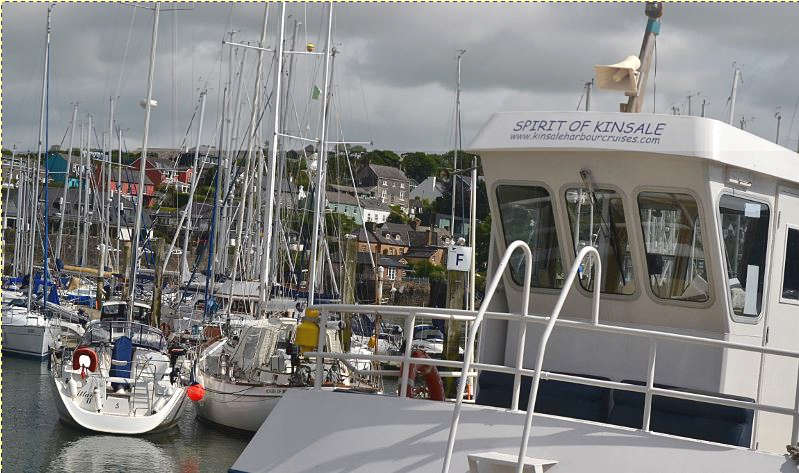 Did an ancestor come from Ireland, somewhere in the mists of time? Dreaming of walking the village streets of West Cork or the bog roads of Connemara?
Or does your interest in the country spring from a passion for traditional music, golf, gourmet dining, Irish history, fiber arts, craft brewing or permaculture?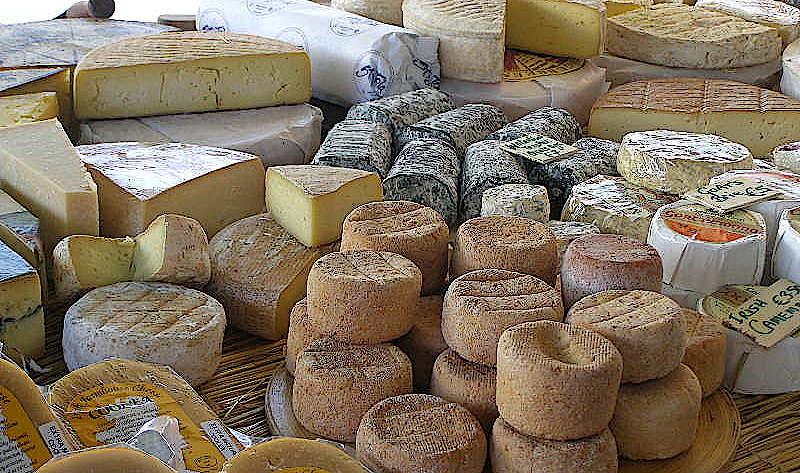 Artisan Cheeses, Kenmare Market
The Ireland Expert can help
What makes The Ireland Expert different?

Founder Kathleen Lyons has spent a lifetime traveling between Boston and Ireland, and has worked in the travel and hospitality world for decades.
Focused on your dreams, wishes and preferences, The Ireland Expert cobbles your touchstones together to create a magical path through the Land of Saints and Scholars. You'll experience both the essence of classical Éire and the contemporary, vibrant soul of Ireland as it is today.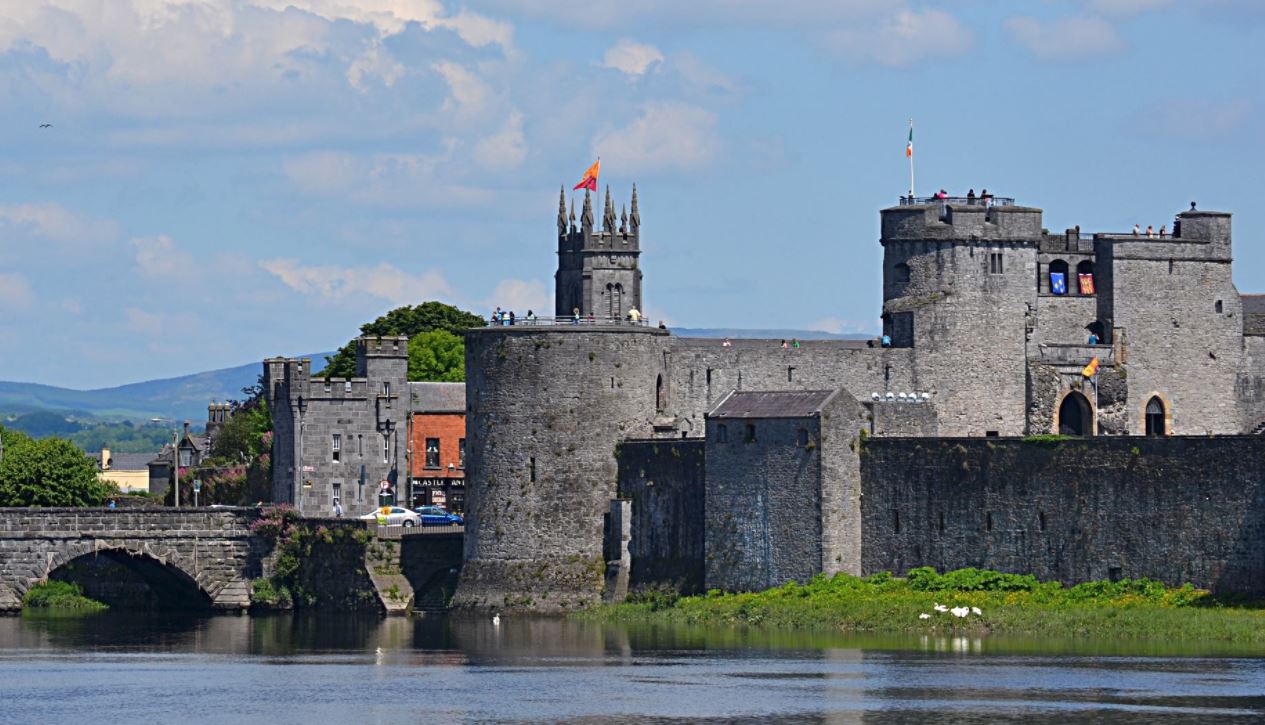 Exploring on your own?
The Ireland Expert has traveled solo the length and breadth of Ireland, from Giants Causeway to Mizen Head, on foot and by bike, in fast sportscars and antique jaunting carts, by bus and train, adventures all!
Design a unique and stimulating sojourn in Ireland as a Solo Traveler. Whether you envision a month in a cozy cottage writing your novel, playing Princess and the Pea in a plush castle room, or enjoying afternoon tea in a country garden, we'll help you discover hidden dimensions of the Real Ireland.
Adventurous women 55+…
Contact us about our Ireland Summer Residency program!
I want to say "Thank you!" for your wonderful planning, and for helping me find my Irish family homestead in County Wexford. To stand by the headstones of my ancestors in the little churchyard – a priceless memory. My time in Ireland was magical, and it was made all the more enjoyable because of you!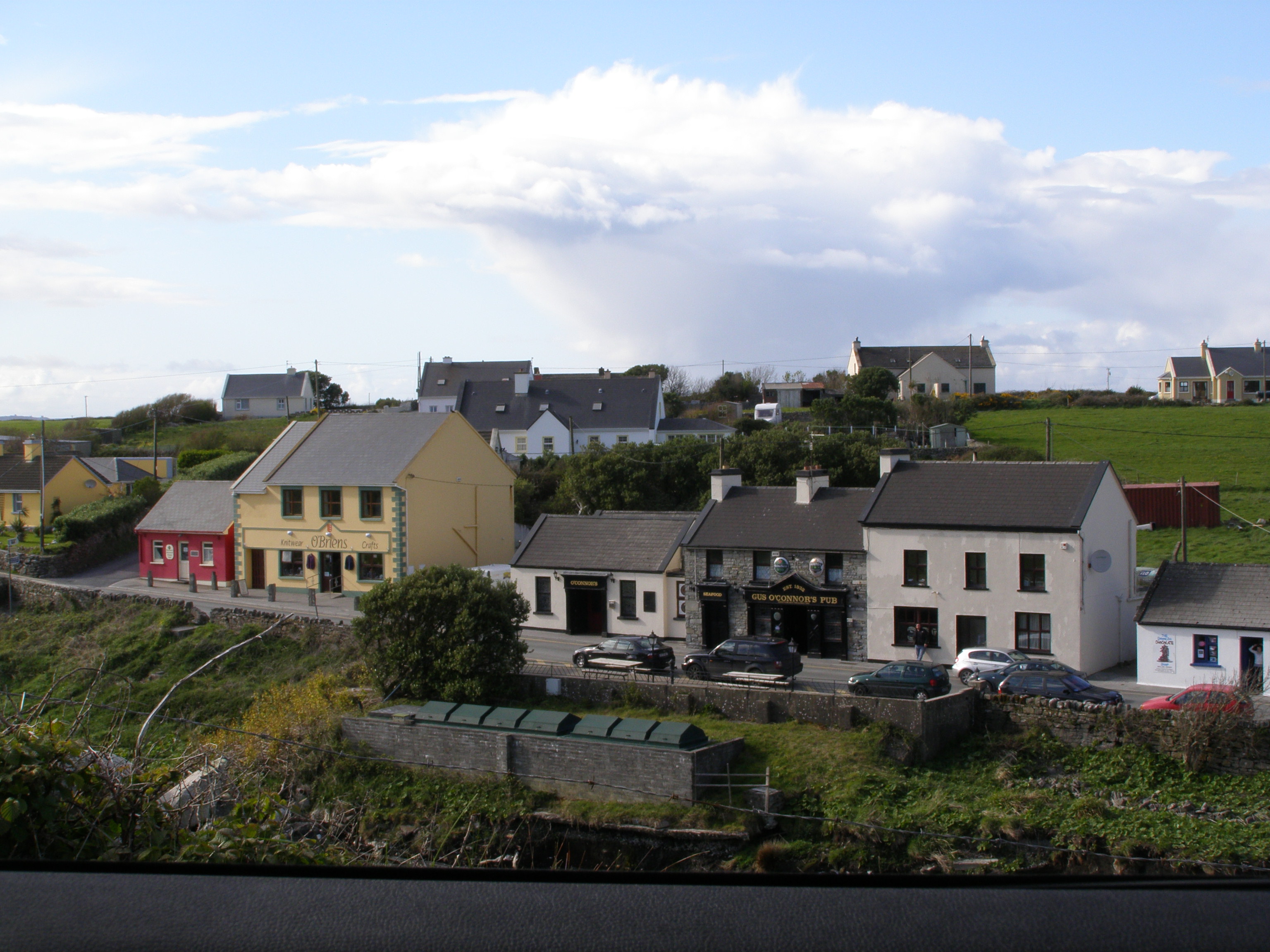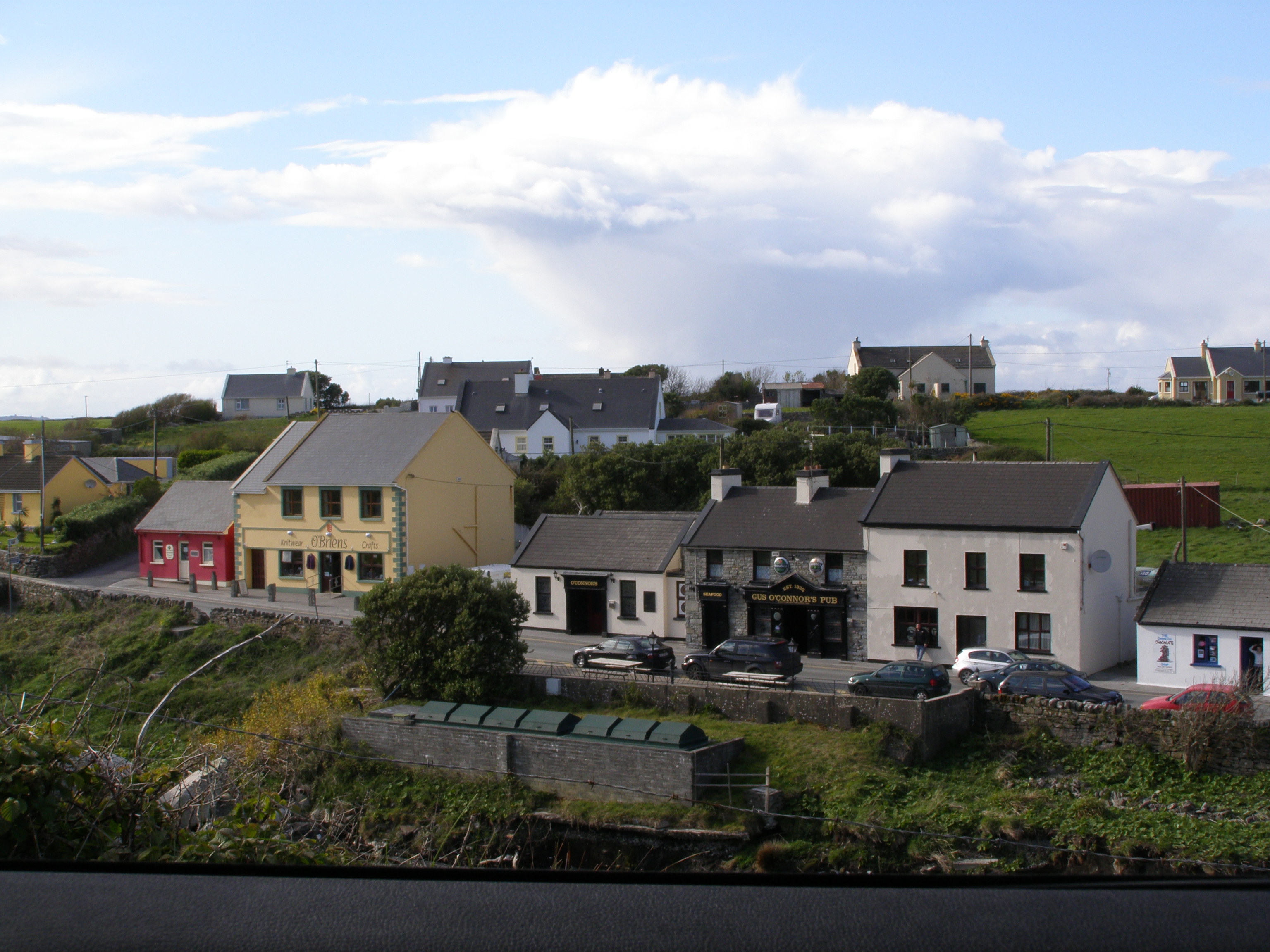 Custom Itineraries
The Ireland Expert works closely with you to craft a leisurely, yet full agenda for your Ireland adventure. We research your trip based on many criteria:
Who will be traveling — solo, couple, multi-generational family, girlfriend getaway?
Will you drive, use public transport, or have a driver/guide chauffeur you around?
What time of year will you be traveling?
What are your must-see sights and must-do activities? Are you open to new experiences like falconry or distilling your own gin?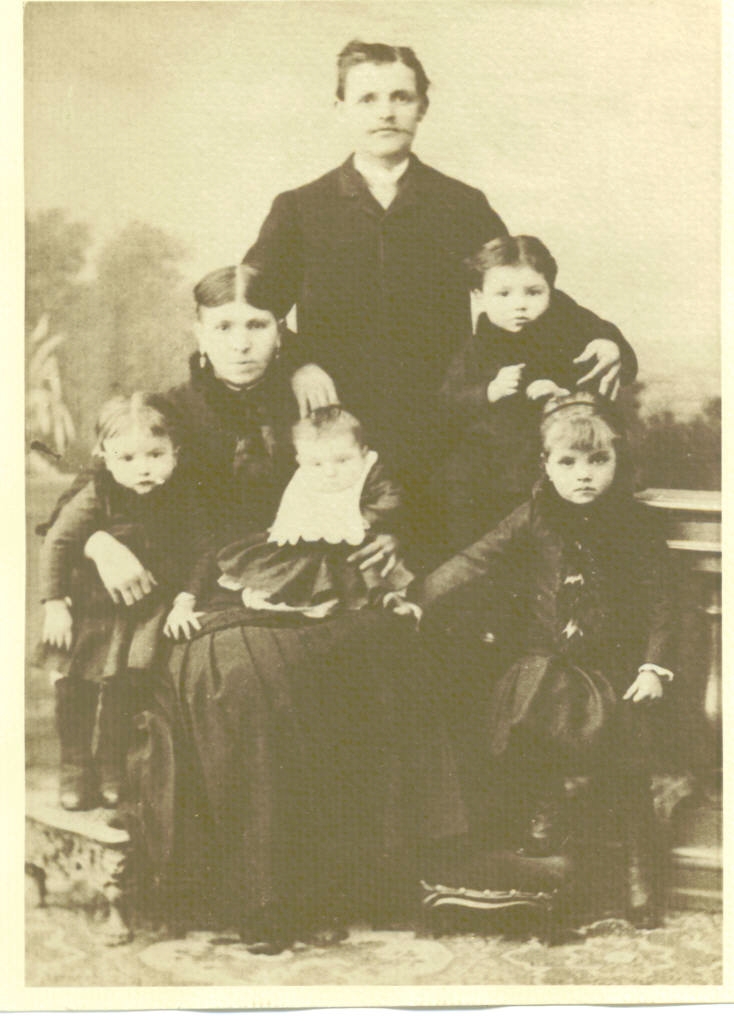 Family History
Have information about your Irish roots and want to learn more? We can assist with research, either through connecting with a professional genealogist, or by adding your local village to your itinerary, then finding the best pub or priest to help in your search.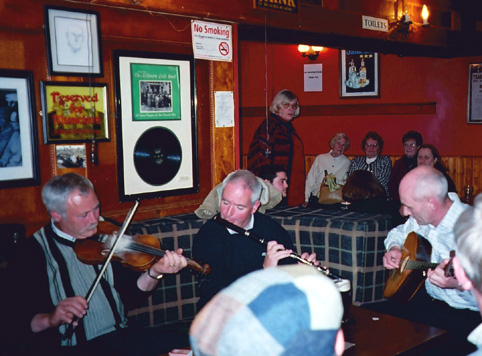 Ceol agus Craic
"Ceol" – Irish traditional music, "agus" – and, "craic" – the untranslateable essence of Irish life: fun, joking around, a bit of dancing and carousing thrown in.
Find the less-touristy, more authentic places for a music seisun or to hear the next U2. Though many of the old pubs still survive, alternatives are springing up, showcasing new local sounds, artisanal brews, and a youthful vibe. The Ireland Expert's local friends know the newest and best venues for a night of craic.
Fantastic trip!  My son named it our best vacation ever. I am so glad we splurged on Adare Manor.  It truly was "beyond everything"! We got there early and they whisked our luggage in, took care of our car, got bikes for us to ride around the property and take it all in.  We went into town for lunch and were enchanted by the adorable thatched roof cottages.  The weather was spectacular, so we had lunch outside and I did a little shopping at the cute stores there. The falconry activity was super cool and everyone really enjoyed it…would definitely recommend it!  All in all, this was the trip of a lifetime and we are so grateful to you for helping us plan it!  
From Hostels to Castles
Whatever your budget or taste in accommodation, trust The Ireland Expert to seek out the best match for you.
First-time visitors to Ireland might choose an escorted tour with one of our preferred tour companies. A great value, they feature 3- to 5-star hotels with breakfast, admission to most attractions, and optional add-on excursions.
For backpackers, bikers or other sports enthusiasts, we arrange custom vacations that will both feed your need for action, and forge a lifelong bond with the land and people of Ireland.
If luxury's your preference, The Ireland Expert will work with you to design an unforgettable sojourn in Ireland's top-class castle and resort hotels, with a private chauffeur/guide steeped in Irish history and lore.
Self Catering – Great for Families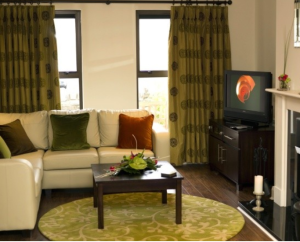 Kenmare Bay Lodges
The Ireland Expert has compiled a collection of excellent self-catering options throughout Ireland. Spend a week or two in a small traditional cottage on a quiet lake, or pamper yourself in a modern condo with spa, health club and fine dining nearby.
Contact us for a consultation to determine your tastes and requirements.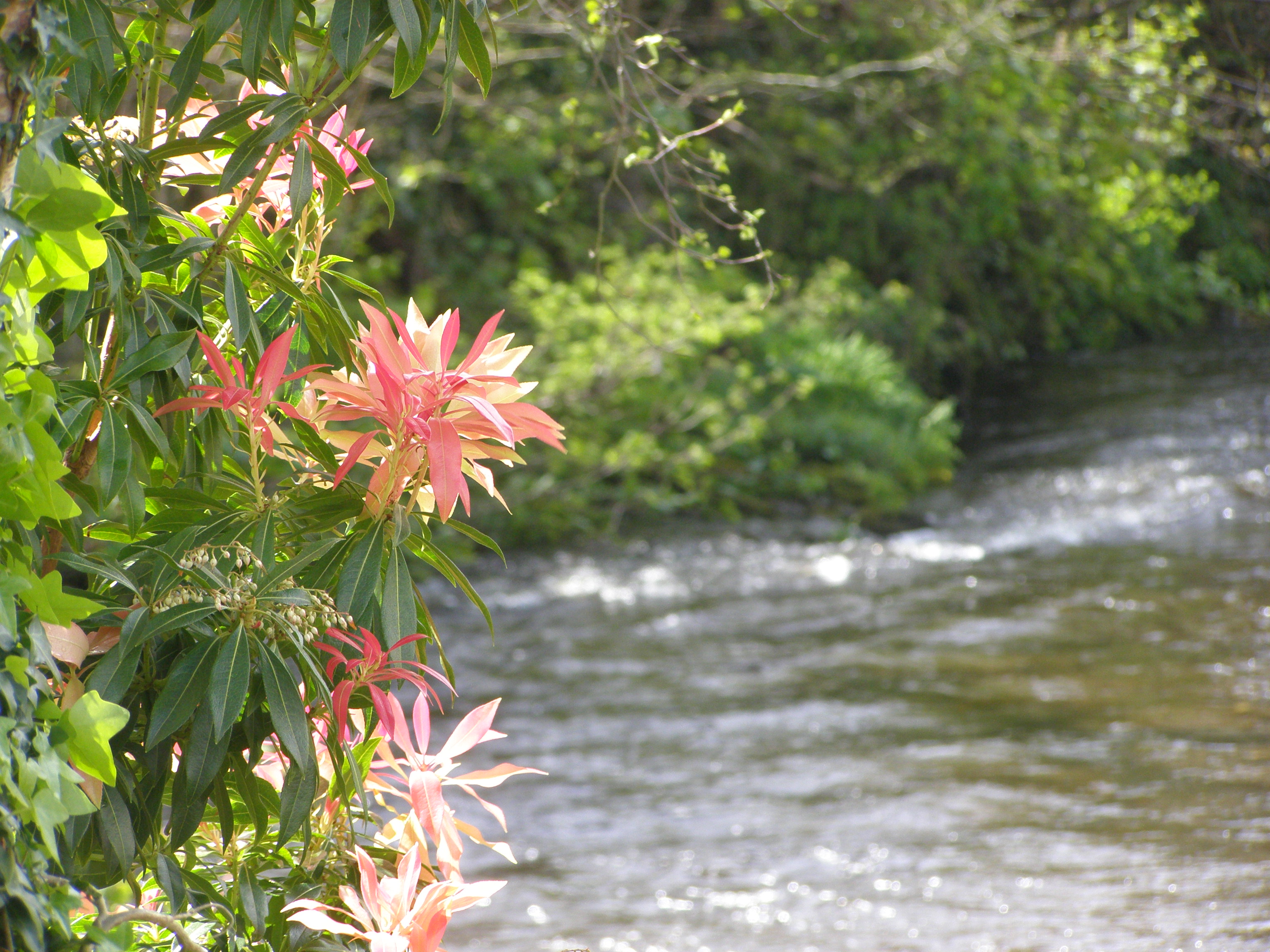 Though a seemingly small country, Ireland is a complex land of mini-cultures, byways and hidden charms. From Dublin to Doolin, each locale contributes its own unique flavors and features to the rich sensual tapestry that is Ireland.
"Our self-drive tour of southwest Ireland was perfect.
Working with The Ireland Expert made our experience so much richer! I indulged my passion for craft beers, while my wife was thrilled with the storytelling sessions she attended around Kerry and Cork. And the restaurants – gourmet quality everywhere!
Thanks, Kathleen, for tailoring our vacation to include great hotels and cuisine, as well as our favorite activities.
Leverage your limited vacation time by carefully preparing for your visit, then leave plenty of room for serendipity and discovery!